The City of Novi believes everyone deserves a great park. We work to ensure every member of the Novi community has access to the many benefits offered by our parks. Below are highlights of accessible/inclusive features available at Novi parks.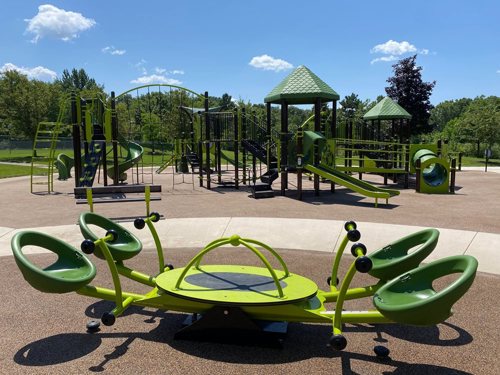 In July 2021 a new inclusive playground opened in Ella Mae Power Park as a part of the City of Novi's Special Outreach Services program. This playground allows people of all ages and abilities to play together. The playground features:
Above ground wheelchair access with landing decks designed to provide appropriate turning space and gathering points for wheelchair users.
A "We-Go-Swing" designed to allow wheelchair users to swing with their friends (both in wheelchairs and not).
Poured in Place safety surfacing.
Multiple sensory play features.
KultureCitySensory Inclusive Certified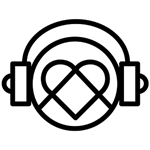 1 in 6 individuals in the United States has a sensory processing need. KultureCity is a certification program that provides training and tools to promote freedom for everyone to be included in city activities. Sensory bags are available at the Parks, Recreation and Cultural Services office. Parks, Recreation and Cultural Services employeesare trained on sensory processing needs. We include the KultureCity logo on event flyers to let people know we have sensory friendly staff and tools available at events.
The new Tim Pope playground opened in June 2020 and features:
A shade structure providing shade for the picnic tables at the playground.
Sensory friendly design including slack rope, stepping stones along with a balance Beam shaped like a log.
In May 2021 the north playground was replaced. This playground structurehas an inclusive design for the 5-12 age group and provides interconnected play opportunities. The playground features:
Wiggly bridges.
The O-Zone 3-ring climber
2 different slides
Double Bobble Rider.
The Chill Spinner
Curva Spinner
The ITC Corridor Trail is a 4.66 mile trail that traverses the entire city from north to south connecting Ascension Providence Hospital ITC Community Sports Park. This is a paved multi-purpose trail that offers stable surfacing for our guests that use mobility aides such as walkers and wheelchairs. 
The largest of the City's parks, Lakeshore offers a wide variety of recreational opportunities. Lakeshore features the following accessible features:
Lakeshore Beach has a Mobi-Mat. A Mobi-Mat is a soft feel outdoor mat that makes the beach accessible for people who use mobility aides. Please note: Placement of the Mobi-Mat is subject to beach and water conditions and may not be available at times throughout the beach season. Please call the PRCS office at 248-347-0400 for current status.
The playground is sensory friendly and features an inclusive seesaw, and We-Go-Round merry-go-round with ample room for kids and families to interact and play together, including those in wheelchairs.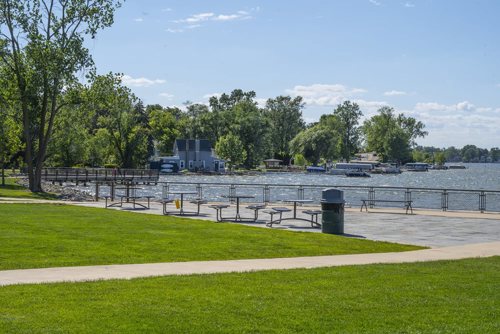 Pavilion Shore Park is an 11-acre park located on Walled Lake. This park features:
Multi-purpose trails.
Handicap accessible fishing pier.
Sensory friendly playground.  
Picnic Tables
Wheelchair accessible picnic tables are located at the following parks:
ITC Community Sports Park
Lakeshore Park
Rotary Park
WildlifeWoods