Youth Programs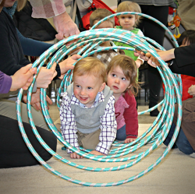 The Musikgarten program led by instructor Janice Ferrarotti has been running at the Novi Civic Center for four years. Classes are for babies through 3.5 year olds and include singing, creative movement, and introduction to musical instruments.






 
Novi Choralaires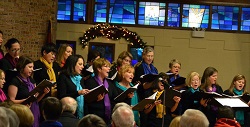 Do you love to sing? Would you like to meet new people and take part in sharing the joy of music within our community? Join the Novi Choralaires! This is a community chorus of men and women from Novi and the surrounding area, who perform concerts for the public and at many community events. Rehearsals take place on Tuesday evenings from 7:30-9:30pm.

The Choralaires are always welcoming new members! Rehearsals are held at Novi Middle School in the Choir room, located at 49000 W. Eleven Mile in Novi.

For more information about the Choralaires and their concerts, please visit the Novi Choralaires website novichoralaires.org or their Facebook page at http://www.facebook.com/novichoralaires

Novi Concert Band Open Rehearsals
Rehearsals are on Tuesdays at 7:30pm. New members are always welcome and should contact noviconcertband@live.com for details on rehearsal locations and other questions.

For membership information or questions, please email us.