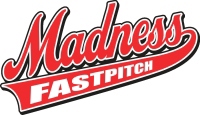 Motor City Madness Girls Fastpitch Softball
NYBL is a non-profit, volunteer run baseball organization that has close to 500 players participating each year (7–18 years old).   NYBL's offerings include House Leagues, Inferno (Tournament) and Heat (Travel) teams.   Home fields are at ITC Community Sports Park.   Open registration is January until mid-March.   Please visit us online or submit questions to noviyouthbaseball@hotmail.com.
The Novi Heat is a travel baseball program for ages 8 - 14 with the mission to build fundamental skills, emphasize teamwork, and develop strong character that will allow youth baseball players to grow as young men in competitive baseball environment. The Novi Heat is affiliated with the Novi Youth Baseball League (NYBL) and teams are composed of the best youth baseball players in and around the Novi, Michigan area.

Over their 20 year history, the Heat has significantly contributed to the development and success of several hundred players up to the high school varsity and college baseball levels, and some Novi Heat players have reached the professional level in Major League Baseball.