The arts community in Novi is always growing but we need your help! Here are a few ways you can get involved.
Volunteer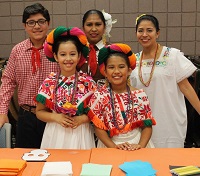 Help us to provide unique and engaging arts programs for all ages by becoming a volunteer. Tell us what your strengths are and we can get you connected with an event or class that needs you.




 
Sponsorships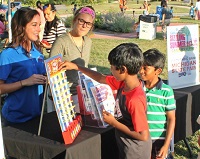 Is your organization looking for more exposure in the Novi area? Connect with one of our special events to boost your business and support the community. Opportunities include the Sizzling Summer Series, Day of the Dead, Theatre productions, Dance recitals, Performance groups and more.
Visit the PRCS Sponsorship page to more information.
 
Teach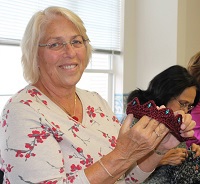 Share your gifts and talents with the Novi community by teaching a class with Novi Parks. It could be anywhere from a one hour workshop to a six week class so let us know your ideas. Fill out the Class proposal form.

 Recreation Class Proposal Form

 
Exhibit your work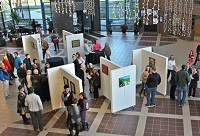 Do you have a talent for two or three dimensional art? We have multiple opportunities for you to display your work on the Novi Civic Center Campus. Locations include the Fuerst Park Sculpture Exhibit, the Novi Civic Center Atrium Display Case, and the Novi Civic Center Atrium Art Exhibits.



2024 Novi Civic Center Atrium Art Exhibit Application

Outdoor Sculpture Exhibit:  To exhibit in the Outdoor Sculpture Exhibit please contact Madison Lachance
Cultural Arts Advisory Board
Help shape the future of Cultural Arts in Novi by becoming a member of the Cultural Arts Advisory Board (CAAB)! The CAAB is a citizen board charged with identifying and serving the cultural needs of Novi's residents. This may include assisting with criteria, jurying, and promotion of public art, art acquisition, and curating art at Fuerst Park and Villa Barr Art Park.
Current Members
Becky Dhillon
Morgaine Fambrough
Stephanie Hall
Becky Staab
Mahesh Wasnik
Laura Williams

Library Liaison: Mary Robinson
PRCS Liaison: Madison Lachance
2023 Meetings
All take place at 6:00pm
June 7
August 2
October 4
December 6
2023 Meeting Synopsis

June 7, 2023
 
2022 Meeting Synopsis

February 2, 2022


April 6, 2022


June 1, 2022


August 3, 2022

 
Visit the Volunteer NOVI page for more information about volunteering/applying.